About The Founder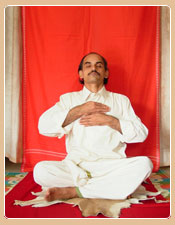 Sree Jayan Paipra
Reiki Grand Master
Poorna Sreevidhya Deekshithan
Disciple of Swami Sree Krishnananda Theerthapather
Guru of hundreds of disciples
Organiser and director of many charities
Sree Jayan Paipra is one of the eminent and gifted Reiki healers. Many people from different countries seek solace from him for getting relief from various incurable diseases. He has many years of learning and practice, got Grand Mastership from his eminent Guru
Sree Muhammed Puthuppady.
Sree Jayan Paipra got  Poorna Dheeksha from the great Guru Sree Krishnanantha Theerthapather who was a disciple in the Parampara of Sree Vidyadhiraja Chattampi Swamikal and received the Deeksha name "Sree Athmananda Nadhan".
More than 30 years of learning and practice, he became a very significant personality in his field. The Founder of Manidweep positive energy centre has a good circle of disciples from different segments of the society.
Lady Grand Master Krishnapriya Jayan
Manidweep Positive Energy Centre is very effective with the enhanced service of Mrs. Krishnapriya Jayan. Her service is avail for lady patients. The lady Grand Master Krishnapriya Jayan is an expert who marked her name along with the legends in the field of Reiki. She has a remarkable experience and practice in this field of treatment. Her expertise also extends to 'Aura Reading'.
Many people from different places or segments seek her services as a solace to their problems. She can cure the physical, mental and even the spiritual problems. She, herself has raised out some methodology for transmitting the advantages or benefits of Reiki for the uplift of the society. In addition to these, she is also a Yogi. She conducts yoga classes for all ages of people without any gender discrimination.
Mrs. Krishnapriya Jayan got Poorna Deeksha from Jayan Paipra in Sreevidhya Sambradayam. She is also a Thanthrik expert, and is practicing for more than 15 years.